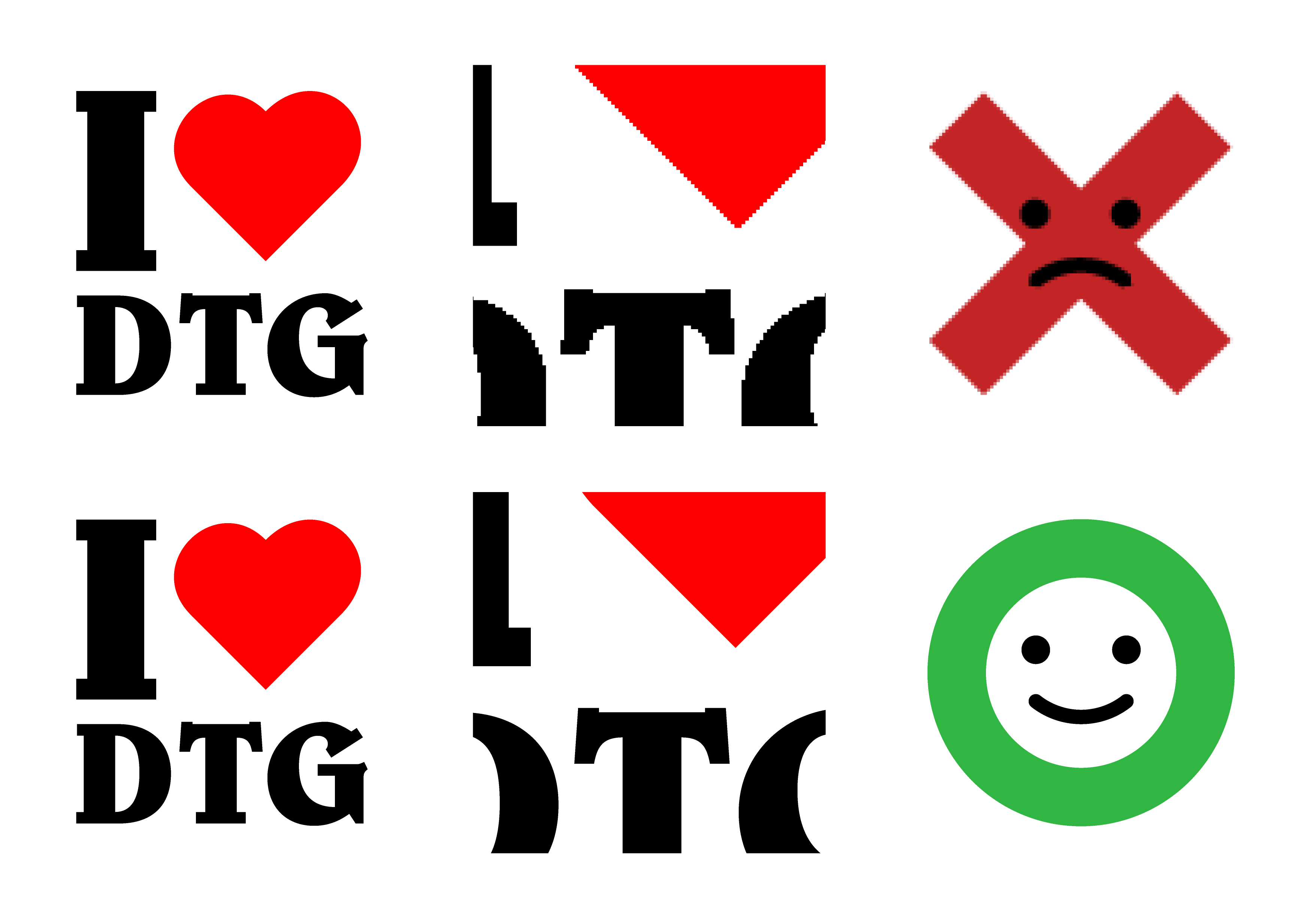 This is one of the most important parts of your job. Your prints are only as good as your artwork!
Here are some very basic guidelines for printable artwork:
The artwork is at the size I want it printed
The artwork is vector OR 300dpi
The artwork has everything I want printed and I do not require any additional adjustments
IF YOU NEED ADJUSTMENTS
We are more then happy to help you create or adjust artwork for a fee. If it is not print ready we will let you know. We will not change any artwork without a fee.
Why do we charge for artwork?
Artwork takes time. It may also require multiple revisions. Something as simple as changing a font can delay your project, after all there are hundreds of thousands to choose from. Please make sure you are prepared as possible when starting an order.
Here are so very common cases of artwork that is not ready for printing:
The artwork was created on a phone application; was made on an online design tool; can be saved into a phone photo library.
Choosing the right blank for your project can be overwhelming. Here are the basic things you want to consider:
Size availability
Style
Type of material
Quality and texture
Please keep in mind that some blanks require a certain minimum quantity to be met.
Keep in mind there some blanks that may leave unwanted perforations when embroidering.
There are also certain items that may shrink while curing screen printed inks and after washing. To avoid these issues please look for garments labeled Pre-Shrunk.
If you wish to use the DTG process your blank must bee 100% cotton, otherwise the inks will not cure and mot likely degrade at an undesirable pace.
Vinyl will adhere to most products, however, some products may become discolored when heat-pressing.
You can find updated catalog from suppliers here. (opens in new tab)
Customer Property
If you would like to supply your own garments, please read our customer property agreement. (opens in new tab)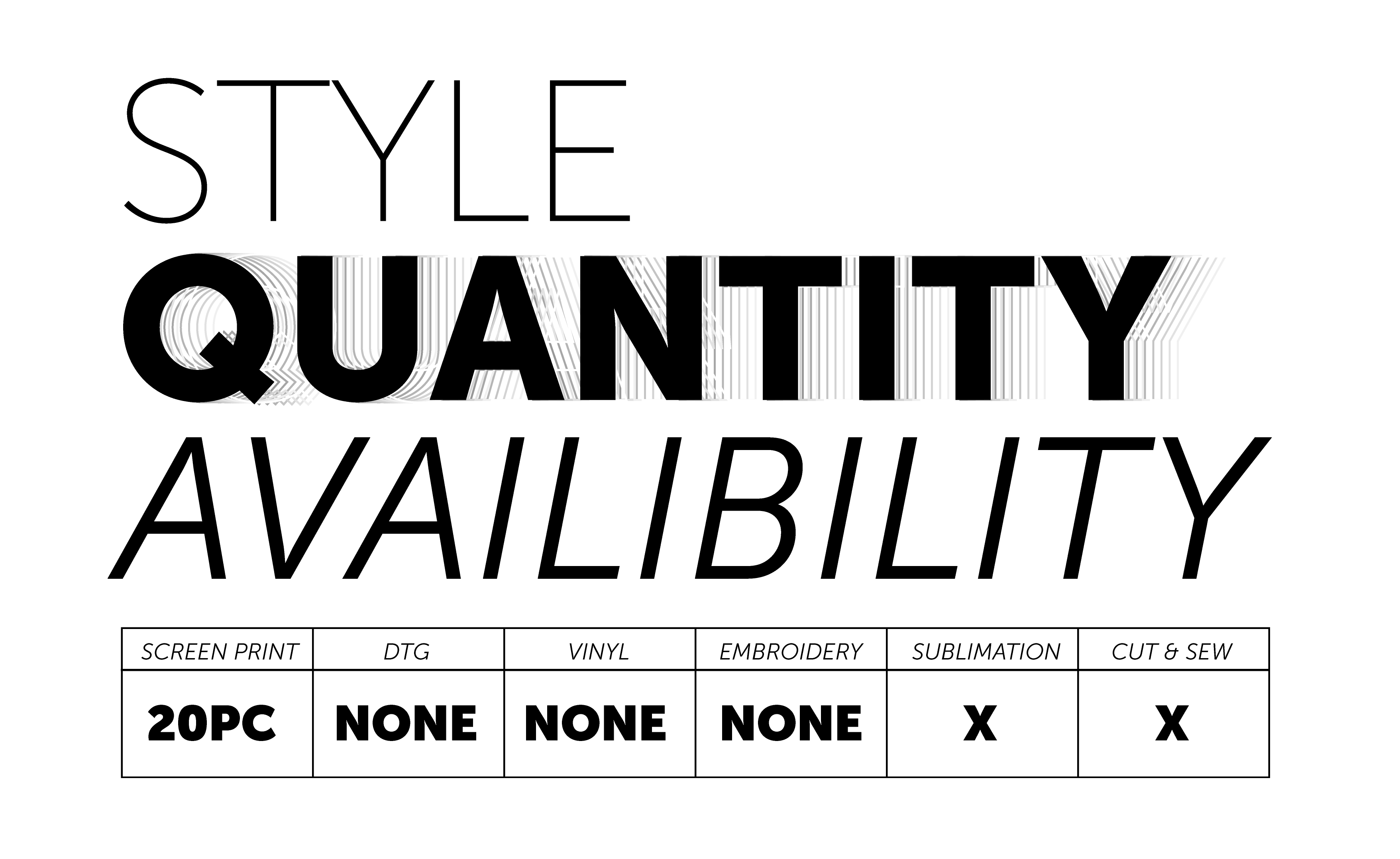 We have 4 methods of putting your graphics and images onto blank products. They are Screen Printing, Direct To Garment, Embroidery, and Heat Transfer Vinyl. The print method we agree upon will depend on these key factors:
Graphic style & image quality
Desired size of printed product
Amount of colors required
Placement of graphic
You can find specific to each process linked above, or in the apparel section of our menu.
We offer a number of finishing services listed below.
Printed inner tags can be placed on our default template. Alternatively, you can provide your own custom inner tags.
Hang tags can be sewn as inner tags, on cuffs, or another custom location.
Hem tags must be ordered in quantities of 100 or more. They can also be customer supplied and shipped. Hem tags can be placed on sleeve cuffs, hats, bottom of garments, and also used as sewn-in inner tags.
Fold and bag adds an additional layer of professionalism to your brand. It also helps you keep organized, and makes taking inventory a bit easier.

With the information you have gathered regarding artwork, garments, quantities and turnaround time required, please fill out quote form.
Quotes are only as accurate as the information you provide us. Please only one quote per order. Sending duplicate quotes clogs our email and may result in a delay. 

When placing a quote we will first check your artwork. If everything looks good we will proceed to create mockups with the styles and color-ways you have provided us. If we have any issues or questions we will contact you.
ARTWORK IS ONLY AS GOOD AS YOU PROVIDE IT.
We cannot improve the quality of a graphic you provide without charging a fee. We also cannot change the colors of your artwork unless you have it in a vector format.
WE WILL NOT MAKE ANY CHANGES TO YOUR ARTWORK.
Please make sure you are sending us the correct graphic when requesting a quote.
APPROVING ARTWORK MEANS YOU HAVE AGREED ALL INFORMATION REGARDING SIZE, GRAPHIC, PLACEMENT, AND GARMENT IS CORRECT. NO CHANGES TO ARTWORK CAN BE MADE AFTER APPROVAL.

Once your mockups are approved we will review the quote with the information & changes you have provided us. Once we ensure that all information is accurate we will update pricing (if necessary) and send you a final quote approval.
THIS IS YOUR LAST CHANCE TO REVIEW YOUR QUOTE AND MAKE ANY CHANGES WITHOUT PRODUCTION DELAY.  Standard turnaround time is 14 business days. Turnaround time begins once payment has been received.
We accept payment via Paypal, Cashapp, or card. We are currently not accepting cash payments due to COVID-19.
AFTER QUOTE HAS BEEN APPROVED AND PAYMENT RECEIVED YOUR ORDER HAS MOVED TO PRODUCTION. 
In some cases you may contact us to add additional garments to your order. Doing so will result in a production delay while we wait for your complete order of blanks to arrive. You will be asked to pay the remaining balance of blanks before we can place this supplementary order.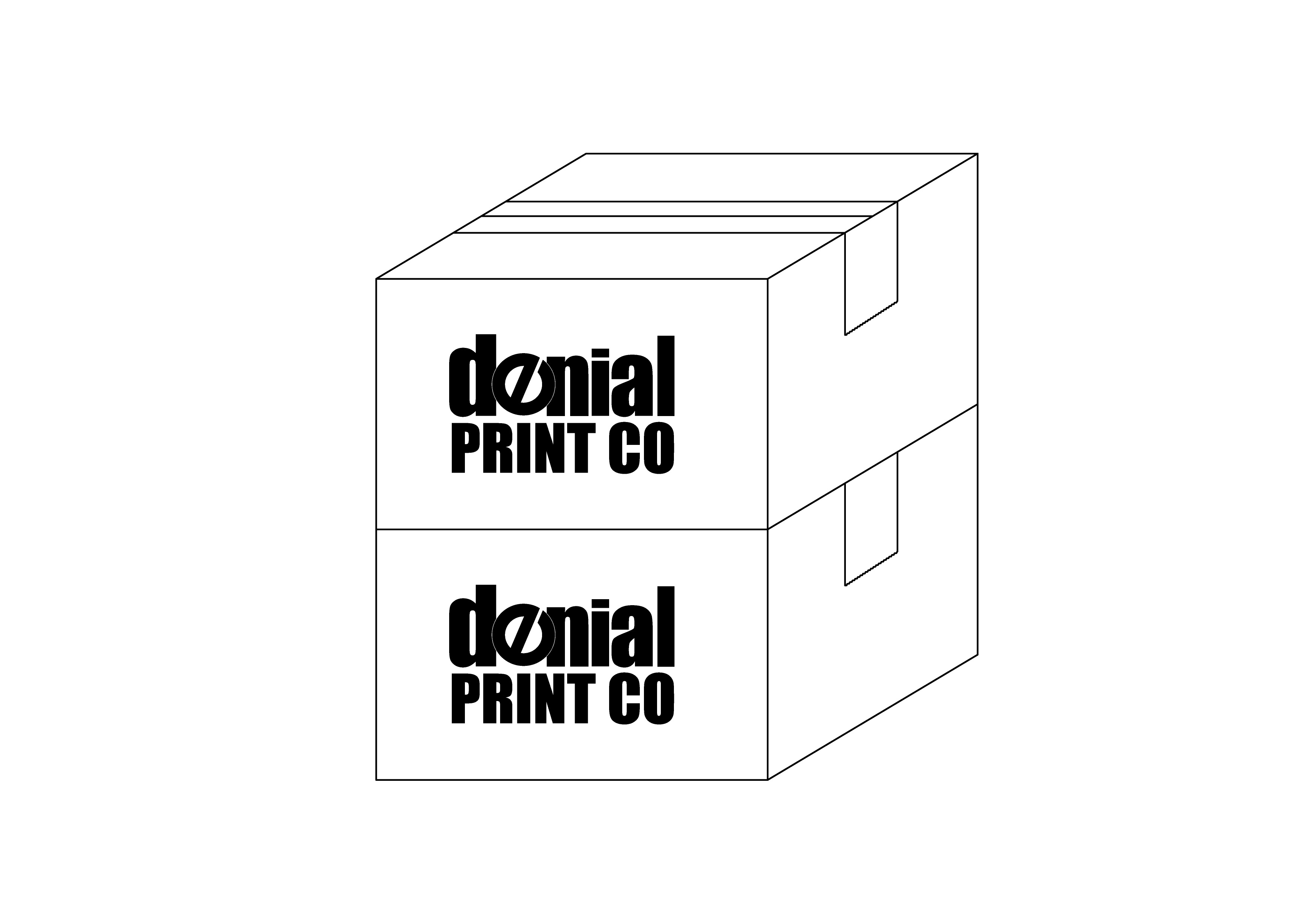 Orders may be shipped, locally delivered, or picked up at our location.
Orders typically take about 10-14 business days  in for our Standard Turnaround Time. Your order will have a box tag labeling the contents of each box. For any discrepancies please contact us after reviewing our Terms and Conditions. You must agree to our Terms and Conditions when you place an order with us.